ABBIGLIAMENTO
Polo e t-shirt
personalizzate
NUOVA MILLECENTO
CLUB ITALIA
------------------------
tutte le info sul nostro sito
Gadgets promozionali
Portachiavi personalizzato
stile anni 50/60
-- TERMINATI --

----------------------------
tutte le info sul nostro sito

Ok - I finally managed to get pictures to show
Hi all, I've just joined the forum and having fun trying to translate some of the Italian - but I have a couple of questions for anyone who knows.
I live in the UK and a few years ago imported an 1100 Export from Italy.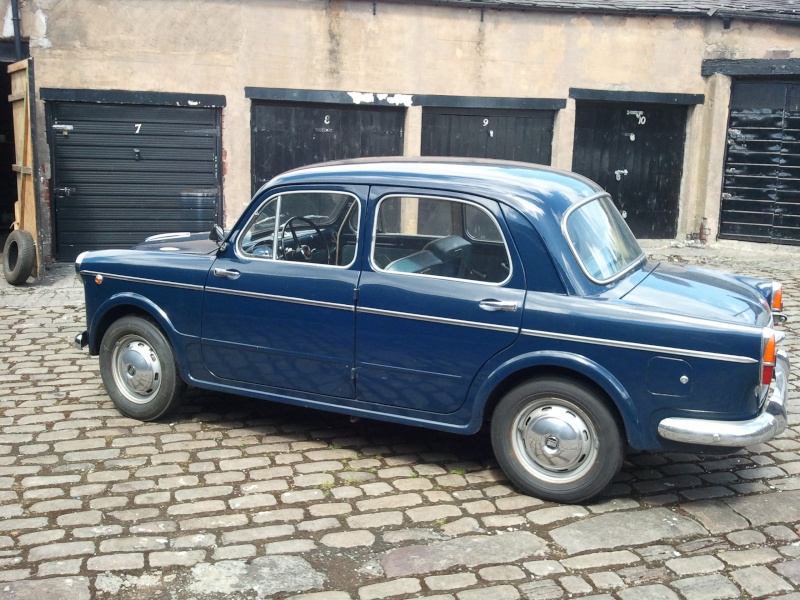 1.  In the picture below, is the rocker cover correct?  I've seen a few pictures of aluminium covers but I wonder if this is something from another car as most appear to have the steel covers.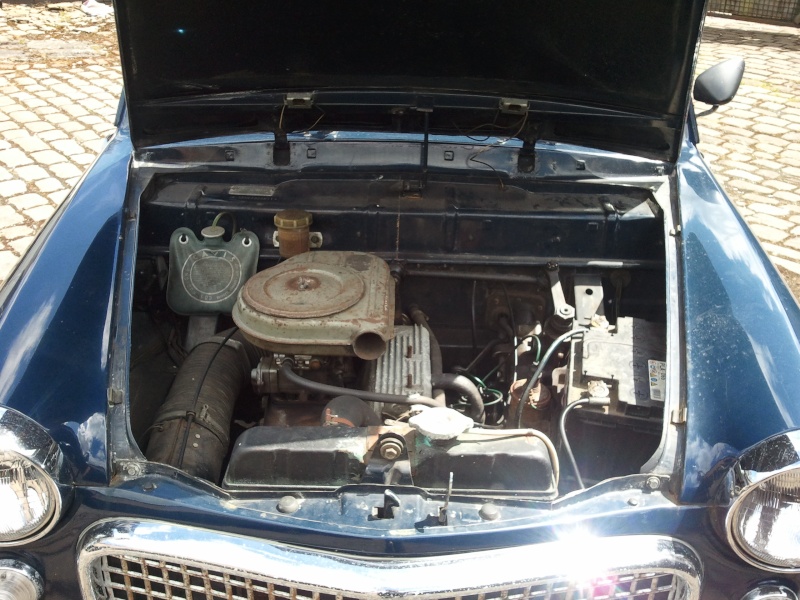 2.  Is the speedometer correct for this car?  It has a light for the water warning.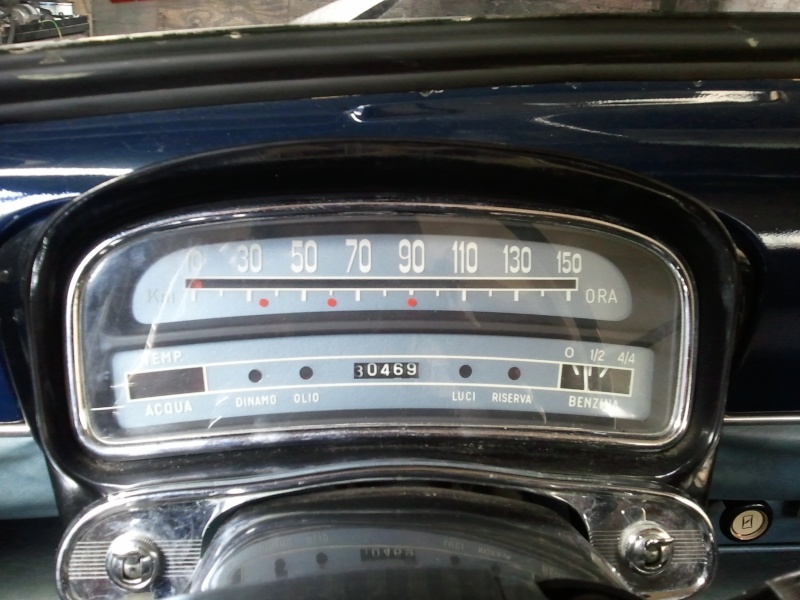 3.  Where is the transmitter for the temperature warning light situated on the engine?  This photo below can't be correct!  Someone has drilled a hole in the cover and screwed this in place - wrong thread and fixed with ptfe tape.  I have seen some photos of the sensor on a flange at the back of the head, but my car doesn't have this flange.  So where does it fit?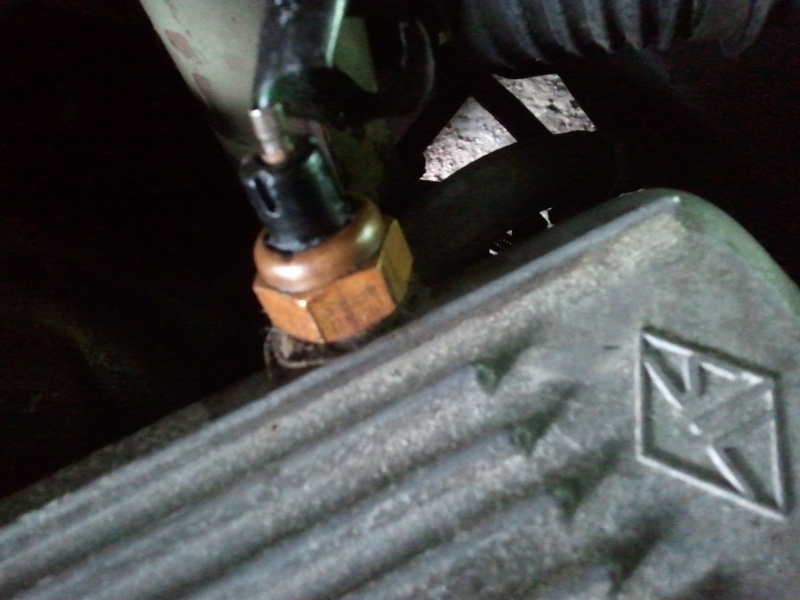 Your help would be appreciated, thank you.
Alex



Numero di messaggi

: 2


Località

: United Kingdom


Data d'iscrizione :

21.08.14



Hi, alexb1406, and congratulations! It's a very beautiful car.
1) The speedometer is right. The warning light of water temperature is right (it's colour is red), because thermometer was never fitted, by Fiat, in 1100 Export dashboard.
2) The colour of the original rocker cover is dull black, the material is pressed steel.
3) The transmitter for the temperature warning light is not right.



Numero di messaggi

: 199


Località

: Veneto


Data d'iscrizione :

24.03.13



Thank you Michelone - it is a very original car, never restored, and with no rust.  It is also supposed to be a genuine 31k kilometres, but I am not so sure about that.

So I guess someone must have replaced the rocker cover.

There is still the question about where the temperature sensor is fitted on the engine for the light.  Can anyone show me a photo of the position?
I think the one for a gauge (thermometer), when fitted was in the intake manifold but I can't see where the one for the light goes.  I think (but correct me if I'm wrong) that it does not go into the water, but it detects the temperature of the metal - but where?

I would also like to change the speedometer to one that reads miles - not kilometres, and this would be right for the UK.  According to what I have read these have a thermometer for the water and that would also be a good modification.



Numero di messaggi

: 2


Località

: United Kingdom


Data d'iscrizione :

21.08.14



I've seen many rocker covers like that one. They are replacement and usually fitted to 1100TV/Stanguellini/tuned engines/etc...

Keep it.

Regards
member





Numero di messaggi

: 6


Località

: Lissabona


Data d'iscrizione :

17.02.10




---
Permessi di questa sezione del forum:
Non puoi
rispondere agli argomenti in questo forum