ABBIGLIAMENTO
Polo e t-shirt
personalizzate
NUOVA MILLECENTO
CLUB ITALIA
------------------------
tutte le info sul nostro sito
Gadgets promozionali
Portachiavi personalizzato
stile anni 50/60
-- TERMINATI --

----------------------------
tutte le info sul nostro sito

This is an advert I read on a classic website,
www.carandclassic.co.uk
, and think it may interest Fiat 1100 enthusiasts, some of the advert details are shown below.
Fiat Boneschi 1100 Cabrio ,Prototype, Magazin Ruoteclassiche For Sale (1953)
Boneschi Milano, Prototype for Binaca toothpaste commercial at Giro d┤Italia.Bespoken in Italian
classic car magazine "Ruoteclassiche". This is one
off 4 seater Cabrio in new condition. Jay Leno
collects Boneschi Models.Ask for more Details
and tell your friends. The right investment for an
museum. Price 34500,-Eur
Category: Classic Cars
Make: Fiat
Model: Boneschi 1100 cabrio
Year: 1953
Country: Germany
Region: NON-UK
Telephone: 0049 6742 897067
Status: Trade
Listing Date: 13-Nov-2008
......Regards Luigino.......
Special User





EtÓ

: 49


Numero di messaggi

: 27


LocalitÓ

: SOUTH AFRICA


Modello Fiat 1100

: I am the proud owner of a 1965 FIAT 1100D, R.H.D, assembled in South Africa, which my father bought on 18th September 1965, and has been in the family ever since new.

In previous years, I owned another 2 FIAT 1100D cars and have become very passionate about these cars.

I have a lot of technical experience with these cars and my knowledge extends to my personal contact information and research with the Premier Automobiles Ltd in Kurla, Mumbai, where the FIAT 1100D was remanufactured as Premier Padmini.

During a trip to India in 2004, I did a lot of research on these cars and have taken very interesting photos, including the CNG gas conversion kit fitted to the taxis and the Premier 1.37D, which has a diesel engine, but not FIAT engine, it is a Peuqout engine.

In my travels throuhg Africa in 1998, I saw many old FIAT models in Ethiopia and Egypt.

My FIAT is mechanically 100%, although the bodywork needs to be restored.

I hope to share interesting thoughs on all FIAT 1100 models, and happy and proud to be a MILLECENTO member.

Ciao Luigino


Data d'iscrizione :

13.09.08



Gees, Luigino, what a vehicle...! Not sure if I'd want to spend my money on it though...!

All the best, John.
Socio Onorario





EtÓ

: 56


Numero di messaggi

: 531


LocalitÓ

: New Zealand/Nuova Zelanda


Modello Fiat 1100

: 1100-103 D - 1961


Data d'iscrizione :

30.01.08



I know this car! I have readed something about it in the italian magazine Ruoteclassiche.
The car is made on the mechanics of the fiat 1100-103 and it seems a toothpaste tube!!

Some photos: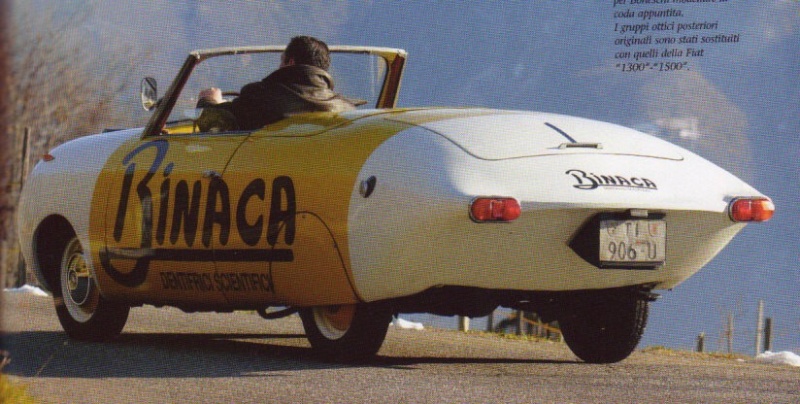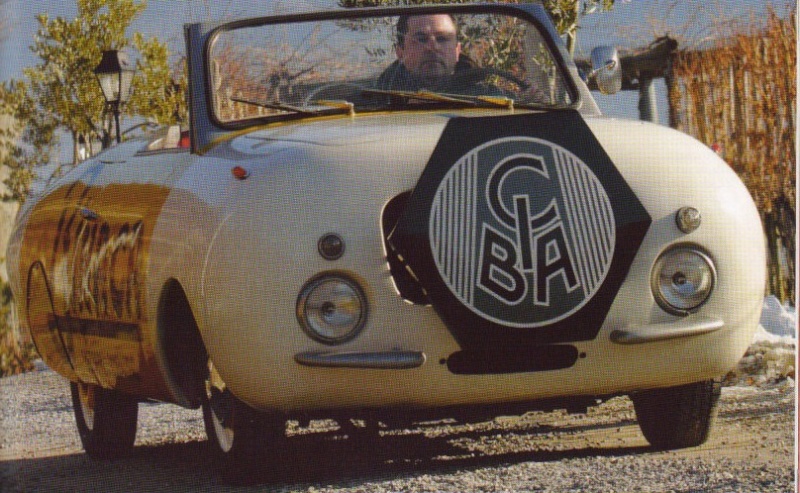 Ciao!!!!
Socio Ordinario





EtÓ

: 29


Numero di messaggi

: 1035


LocalitÓ

: Torino


Modello Fiat 1100

: Fiat 1100D prima serie 1963


Data d'iscrizione :

21.05.08




---
Permessi di questa sezione del forum:
Non puoi
rispondere agli argomenti in questo forum